How to Create Multifactor Authentication
To setup Multifactor authentication, Login to Intune and go to the Devices section, click on Conditional Access.
Select Policies and click on New policy and open with the Create new policy from templates (Preview).
Select Identities and click on Next.
Here we have to select the Require multi-factor authentication for admins then on or off the policy state whatever we want then click on Next.
Click on Create Policy.
Multi-factor authentication for admins is created, click on the Multi-Factor Authentication for Admins.
Select All user or  Specific Users to deploy the policy on user
Here we can add or remove the Cloud Apps.
Under the Conditions we can Configure the user risk levels. 
Here we can select the sign-in risk level.
Here we can select the Device platforms.
Here we can select the Country Location.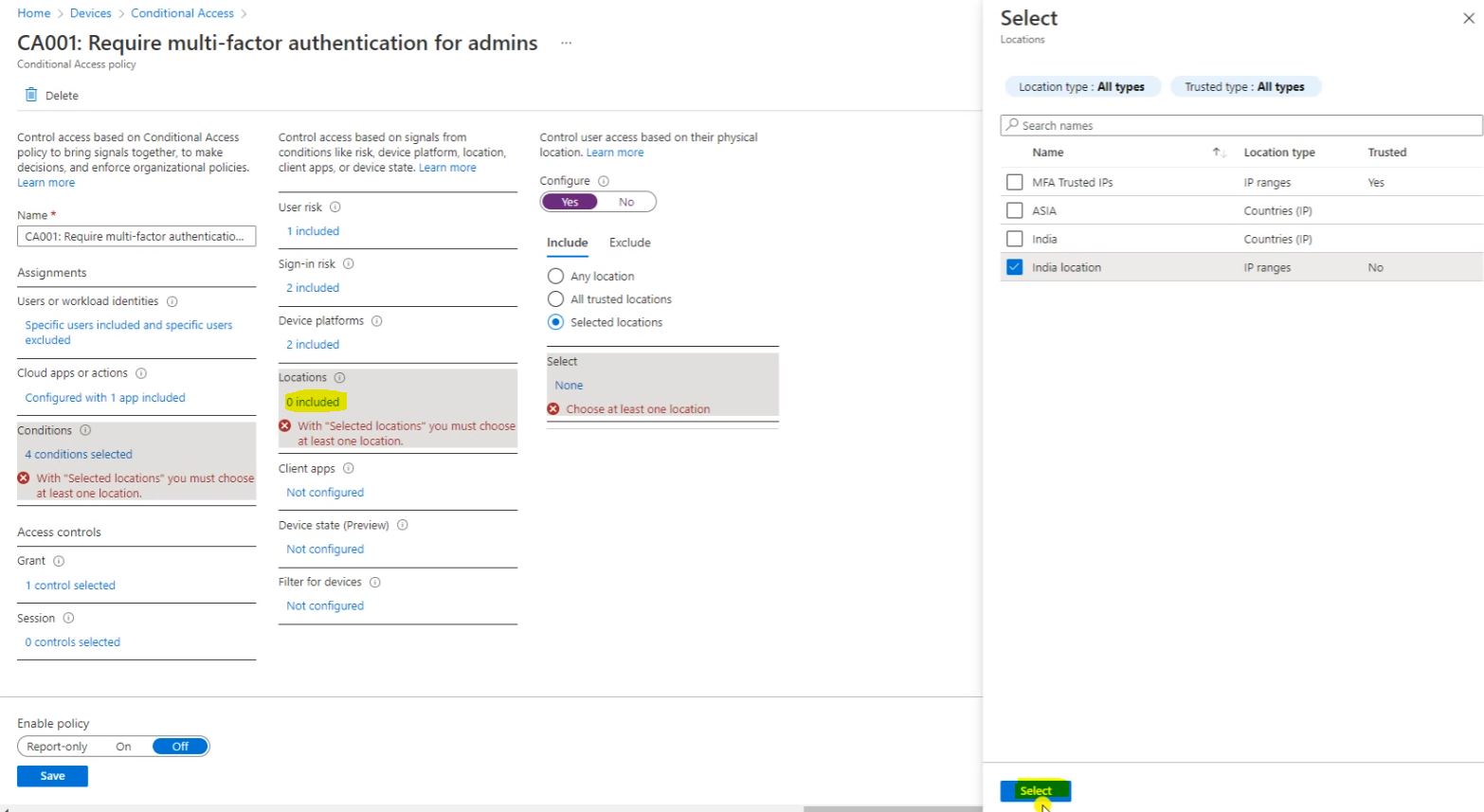 Here we can select the Client Apps.
Here we can Block or Grant the Multi-factor authentication Control Access.
Here we can Control the Control Access based on session Control to Enable limit Experiences within specific cloud application. Then click on Save. 
Here On the Enable Policy and click on Save.