How to Create Compliance policy in Intune
First of all login in your Intune console. Then go to the Devices, under the devices go to the Compliance policies.
Notification is like when your device under Non compliance then what are the action you are going to take on that, user will get a Notification your device is non compliance or it's like a you want to retire that Machine.
Go to the Notification and click on Create notification.
Fill out the basic detail then click on Next.
After fill out the Notification message templates then lick on Next.
Click on Create.
So here Notification is done.
G0 to the Policies and click on Create policy.
So go with the Windows 10 and later, we are going to create a compliance policy for the windows 10 then click on Create.
Here you have to fill the Basic detail and click on the Next.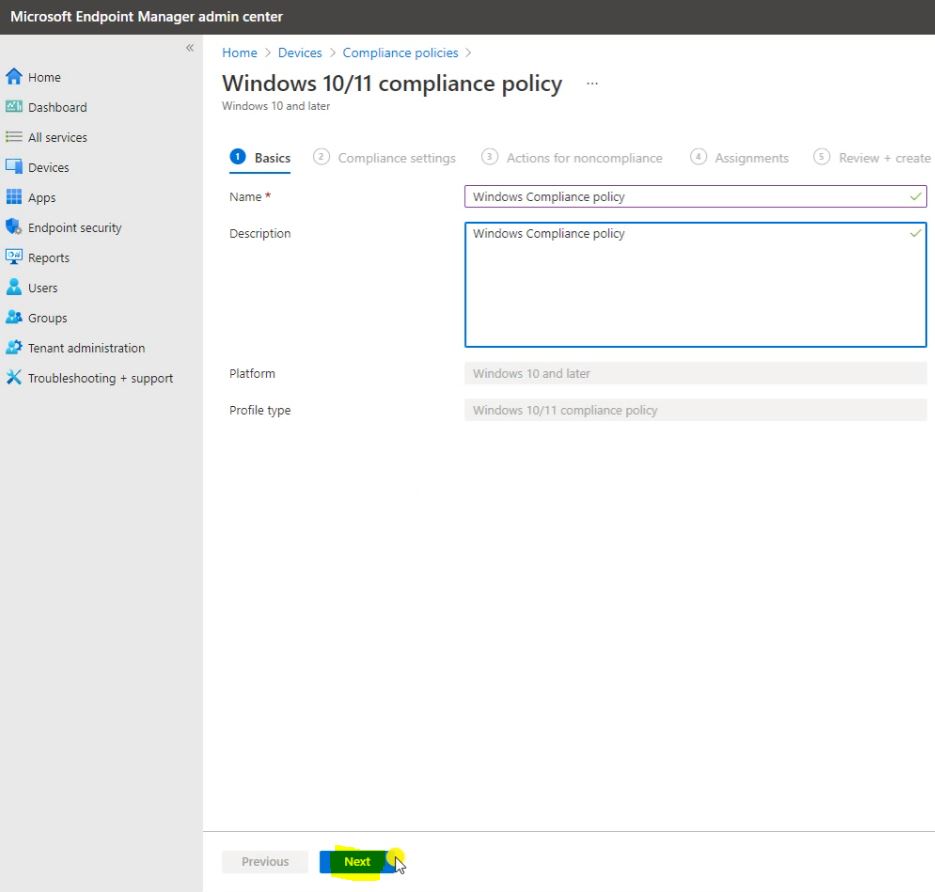 In Compliance settings here you can see the Device Health.
Device Properties.
Configuration Manager Compliance.
System Security.
Microsoft Defender for Endpoint.
Here select the windows notification then click on Select.
Then click on Next.
Here you want to apply this compliance policy on a specific Group, select group Click on Select.
Click on Next.
Here the Review then click on Create.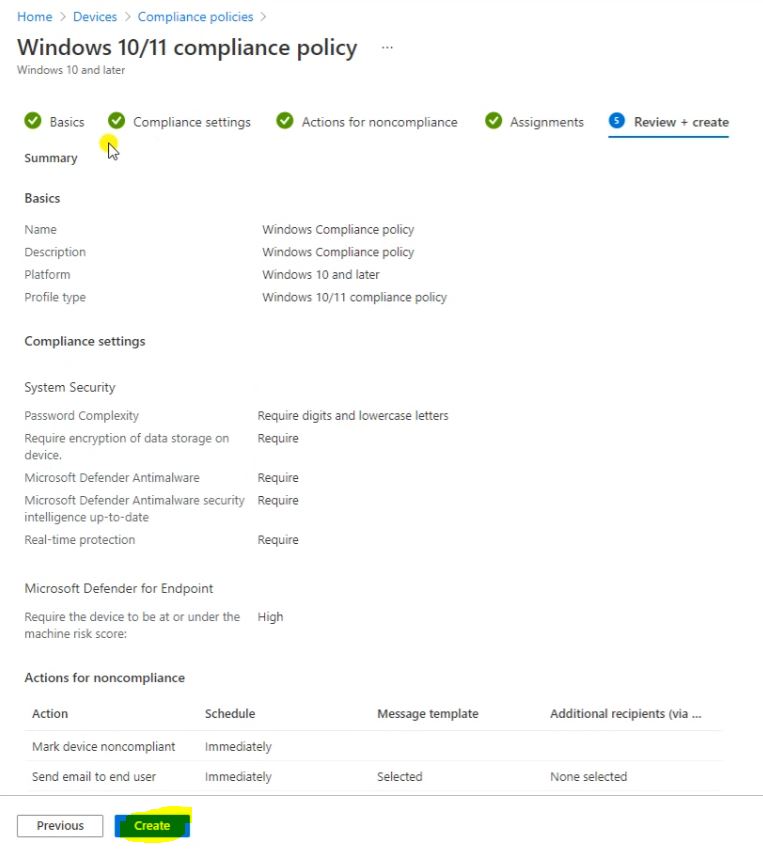 Here you can see the status, and you will get the notification of Profile Created.
Then we can see the Device Status.